GeckoBeach's Sister Site
Be a smart traveller and know your ground transportation options, from airports, train station, terminals, and tourist destinations.



Introduction
---
Fido offers PCS services across Canada (BC, AB, SK, MB, ON, PQ, NS, and NF). Fido is actually a marketing name used Rogers Wireless after they acquired Microcell Solutions (Fido's parent company) in 2004 . Fido uses a PCS technology called GSM (Global Standard for Mobile telecommunications), which is used throughout North and South America, Australia, Europe, Asia, Africa, and the Middle East.
Network

---
Fido has very good coverage in major centres across Canada and offers relatively inexpensive rates on their monthly, pre-paid, and long distance charges. Unlike other Canadian networks, Fido does not spend a lot of time or money on establishing cellular sites between communities and in smaller communities. Therefore Fido customers are limited to services within cities (the "urban footprint") and if they wish to use their phone in the "expanded suburban footprint", they incur additional airtime charges. The choice is therefore yours: if you don't travel outside the city much and when you do, you don't need a phone, then Fido is a recommended choice for cellular services; but if you do need services in more remote areas then another provider might be a better choice.


Phones

---
You can buy a Fido PCS phone at a Fido Store or selected retailers. When you buy the phone, you also need to buy a SIM card or 'smart card', an electronic chip card which gives your phone its personality. On almost all phone purchases, Fido includes the SIM card in the price. If you have an unlocked GSM phone that you would like to use with Fido then you will need to purchase the Fido SIM card. This SIM card can be removed from your phone and put in any dumb GSM phone, making it instantly yours (same number, memory, etc.). For example, if you traveled to Europe, you could just take your smart card with you and rent a 'dumb GSM phone' (a phone without a card), insert the card, and make and receive calls instantly, with all calls being billed to your Fido account at home.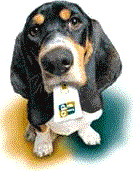 Plans

---
Fido offers several different packages starting at $20/month for 200 anytime minutes anytime. Airtime is charged by the second on completed calls only when the other party answers the phone. Most plans include Call Waiting, 1000 minutes of Call Forwarding and Conference Call.

Fido also offers add-ons to any monthly plan. These are:
| | |
| --- | --- |
| | Text messages are 10¢ per message (á-la-carte) or $3/50, $5/100, or $10/1000. |
| | Unlimited weekends: $15/month. Weekends start on Friday at 7pm and run until Monday at 8am. |
| | Unlimited evenings and weekends: $25/month. The above weekend package plus unlimited calls Monday through Friday from 7pm to 8am. |
| | Discounted North American long distance: $15/month. Essentially pre-paid 200 minutes of long distance within Canada or between Canada and the US for $0.075. Additional minutes are $0.10/min. |
| | Discounted International long distance: $5/month. Receive up to 50% off international calls made from your Fido. |
| | Minute Tracker: FREE (on request) Receive notification when you have reached 75% and 100% of your monthly allotment of minutes. Contact Fido customer service to have this placed on your account. |
| | Fido to Fido: $10/month Local calls and text messages between Fido phones are free. |
Fido's customized services include (in addition to the above monthly rates): call display $3/month (digital areas only), voice mail $3/month, basic messaging $5/month (includes instant reply and call display) and business messaging $9/month (includes fax messaging, voice messaging with instant reply, distribution lists, and call display). Fido's long distance is the cheapest of any of the major providers: $0.10/min ($0.20/min in analog mode) to anywhere in Canada or the US with a 30 second minimum.
---
CityFido is a service available only to residents in the Greater Vancouver Regional District, the Greater Toronto Area, or the Greater Montréal area. For either $45 or $65 per month and an one-time activation fee of $50 you receive either 750 or 1500 minutes of local calling within the Vancouver, Toronto, or Montréal digital footprint along with additional calling features, such as Call Waiting, Call Forwarding, and Conference Calling. This package is geared to compete directly with Telus (in BC) and Bell (in Ontario, Québec) landline service. Your Fido number will also be published in the local white pages and be treated just like a landline number. You may even transfer your existing landline number with this new service. Note that there is still a monthly 50¢ 911 access charge but there is no $6.95 monthly system access fee with this service. Local minutes beyond your plan are charged at 30¢/min and long distance is 20¢/min anywhere within Canada or to the US. Roaming outside your CityFido limits incurs additional charges of $0.50/min and while in the US roaming is US$0.20/min plus C$0.60 for any local and long distance calls within the US or to Canada (so essentially a call while in the US is C$0.85/min).

Is CityFido right for you? Make sure to read the "Should I Drop My Landline" article on this site.

Optional CityFido extras include:
| | |
| --- | --- |
| | Voice mail: $3/month |
| | Call Display: $3/month |
| | VM and Call Display: $5/month |
| | Business VM including fax and Call Display: $9/month |
| | 50/100/1000 SMS/emails: $3/5/10/month |
| | Long Distance within Canada, to USA: 250min for $10/month (4¢/min) or 850min for $25/month (2.9¢/min) |
Data Services


---

Data services include incoming and outgoing text messages (SMS), logo and ringtone downloads, email, an agenda, and an address book. The i.Fido service charges á-la-carte SMS at 10¢/each or 100 for $5/month. Ringtones and logos are 50¢/each.
Fido also offers GPRS (General Packet Radio Services) data services for handsets that are GPRS-enabled. GPRS rates are 5¢/Kb of data for causal use and increase to $150 for 100 M worth of data per month. You also don't need a Fido handset to use their GPRS services, but instead you can purchase a wireless GPRS card for your laptop and pay just for the data service plus a monthly licensing charge (i.e., no airtime charges).
Pre-Paid Plans

---
Fido offers pre-paid PCS service in Canada. You purchase a phone and SIM card or you may use an existing GSM phone (Fido or unlocked unit). You then may purchase cards from $10 and up, each with slightly different per minute rate and validity period. There is no activation fee and no system access fee for this service. Any regular Fido monthly plan may be switched to a pre-paid plan for $25.


Summary

---
Overall, Fido targets their PCS products at city dwellers whom will use their phone almost exclusively on their network and will rarely need to roam on the Rogers' GSM network. Their packages start at $20/month (+ $6.95 licensing charge). As of 17 February 2004, Fido has introduced a "24-month Fido Agreement" a.k.a. a contract that entitles people to discounts on new handsets, provided you sign a 24 month contract. If you're unhappy within the first 15 days, you can return the phone for a full refund and pay for just the airtime used.